Small Business Planning: Define Your Marketing and Sales Strategies
11/21/2018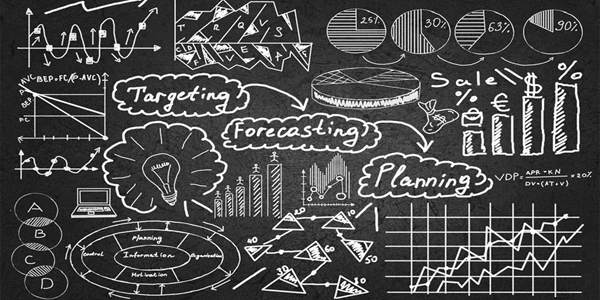 A detailed business plan is important for any small business. It highlights the vision and business roadmap of your company.
It will drive your marketing plan (outlining specific marketing strategies and tactics to drive your business toward your vision) and your sales plan (outlining the specific sales strategies, tactics and measurements for customer retention, customer acquisition and revenue generation).
Essentially, a small business plan will answer the basic – but not easy – question: What business am I in? Forcing you to dig deeper, and think about the answers to other questions such as:
· What is my mission statement?
· What is my compelling value proposition?
· What value do products and services provide for my customers?
· How much are my customers willing to pay for these products and services?
It's easy to lose sight of some of these small business planning basics over time and as your business evolves. A business plan is not intended to be a static document that ends up on a shelf. It should be dynamic and modified as your business conditions dictate, or changes occur. Like a puzzle, you will want to review and ensure that all the pieces in the business plan are in place. Doing this will give your business a clear direction and help you set realistic, actionable and achievable goals.
Once you have answered these questions and documented your business plan, you will be able to develop an integrated marketing and sales plan to support your business. As a final test to ensure that you've outlined an effective plan, verify that each business strategy includes:
· Defined actionable tasks assigned to specific people with a defined timeline for achieving results.
· The team of people in your organization who need to be involved in the delivery of the plans, and the time they will have to execute the plan, to ensure you have the resources needed to execute.
· Defined KPIs (Key performance indicators) to measure progress, results, and determine success.
Ready to take your small business planning forward with fresh marketing ideas? Let us know. We can help you drive new sales and reach new markets to achieve your goals. Contact your KKP nearby experts, we can help!
Fast. Local. Personal. For over 35 years KKP has been supplying a comprehensive range of high-quality print, design and sign services as well as marketing assistance to Canadian businesses. For expert assistance, attentive service and affordable prices, contact us today.
Back