Building Your Brand Identity
11/11/2021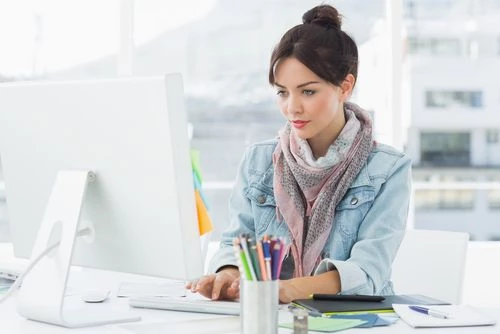 Your long-term marketing success depends on how you've built your branding. But the process of building your corporate identity can be a challenge.
With so many choices for fonts, colours, shapes and sizes for your brand materials, it can very quickly become overwhelming to even begin the process. However, having a strong brand identity that remains consistent across all your marketing materials should be a crucial element of your business.
You may have some questions about how you can build a strong corporate identity that lasts – and fortunately, we have some answers!

How do I build a brand identity?
The process of building a strong brand identity is one that's built on several best practices, rather than being a rigid, step-by-step procedure. Depending on your industry, the size of your business and your intended audience, the exact steps you'll take are likely to differ from other businesses in your area. Instead, consider the following as you're working on your brand:
Define your brand: Start by clearly understanding what it is your business offers that sets you apart, whether that be a set of goods or services. From there, you can position your branding in a way that gives the right feeling about your business, whether it be fresh and fun or something a little more sophisticated and traditional.
Research your market: Take the time to look into your core customer group and their demographics. From there, you can glean a greater understanding of how best to market your business to them, whether that be online, in print or both.
Create consistency: This is the most important part of any set of branding materials. Ensure that your brand identity design has clear, consistent messaging – and that any advertising and marketing materials you're using your branding on is using it consistently.
What are best practices for my identity materials?
Start with core, basic elements such as colour and typography.
Colour theory can help you identify the shades that will best match your brand's attitude. Your colour choices should be simple, and ideally you'll limit them to no more than two or three main tones to represent your business. Too many colours at once can muddle your branding, so keeping things simple is often the way to go.
Typography and fonts work similarly – keeping them simple and clean helps to maintain a legible, distinct look to your brand. Avoid using too many fonts at once. Two font choices are the most you should go with at once, and you should make sure that they complement each other. An easy way to do this is by selecting one serif and one sans serif font.
After you've settled on these basics, you can move onto deciding on how they should be implemented. Make sure you create a style guide to document your brand identity materials and how best to use them – this can go a long way to prevent the misuse of your logo or incorrect typography or colours from occurring.

What kind of finished identity materials do I need?
This ultimately depends on how big your business is and what kind of industry you happen to be in, but you can't go wrong with the basics. Make sure that your brand, once established, appears consistently across your brochures, direct mail pieces, business cards, signs and graphics. It should also be just as consistent online in digital spaces such as your website and social media accounts. Both in print and online, your brand should leave a strong impression on your intended audience.
If you need a guiding hand when it comes to creating new brand materials – or if you have a style guide already and are looking for new marketing and print materials for your business – count on the pros at KKP. We provide a comprehensive range of print, design and sign services as well as marketing assistance to Canadian businesses, so give us a call today to get started on your next project!

Back