5 Ways to Elevate Your Brand with Specialty Print Finishes
8/23/2023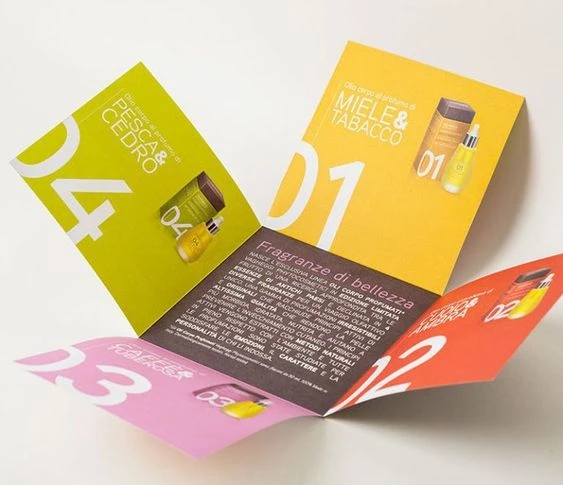 Let's Start A Conversation:
Specialty print finishes help your marketing efforts make a bigger impact on your audience, while also adding a professional touch to all your printed materials. Each technique can be incorporated into your design to transform your branded materials from simple and ordinary to extraordinary and memorable.
If your business prints brochures, booklets, business cards, postcards and other marketing materials, consider adding some of these print finishes to elevate your designs:
Coating
Coatings are a great option for enhancing both the visual appeal and durability of your printed materials. There are several types of coatings to choose from, such as glossy or matte finishes. Glossy coating is a high-shine finish that adds a vibrant look and protects against wear and tear. Matte coating is a more subtle appearance that reduces glare and fingerprint smudges.
Embossing & Debossing
Embossing is when specific design elements are raised above the surface while debossing depresses them into the paper. These techniques add depth and texture, giving your materials a premium and sophisticated feel. By incorporating embossed or debossed logos, images or text, you create a sense of luxury that resonates with your audience and leaves a lasting impression.
Folding
For brochures and other informational materials, fold-out panels provide a way to expand the available space while maintaining a compact size. Whether it's step-by-step instructions, a timeline or a detailed product description, fold-out panels add depth and functionality to your printed materials.
Rounded Corners
A small detail like rounded corners can make a significant impact on the overall aesthetics of your printed materials. This simple, yet effective, technique can transform ordinary business cards, postcards or brochures into elegant pieces.
Die-Cutting
Die-cutting allows you to incorporate unique shapes into the design of your printed materials. By experimenting with different die-cut shapes, you can create printed pieces that align perfectly with your brand's personality and message.
Specialty print finishes are a creative way to elevate your brand's personality and impact on customers. Each technique helps captivate your audience's attention, engage their senses and leave a lasting impression. Want to discuss which print finishes are right for your marketing materials? We can help! Contact us today to talk about your next project.
Back